The Teen Board of Directors was established in 2018 with the purpose of providing teen volunteers the opportunity to have a voice within the kitchen program. Members of the Teen Board meets monthly to plan fundraisers and discuss ways to improve the volunteering experience of all individuals. The Teen Board also sends representatives to the Food for Health board meetings to give feedback from a kitchen volunteer perspective. In the past few years they have brought music into the kitchen and replaced old equipment. In 2019, they led an apparel fundraiser that brought in nearly a thousand dollars with all proceeds going back into the program.
Why have a Teen Board of Directors?
The Fox Valley Food for Health Teen Board provides a vehicle for our Teen Chefs to influence the strategic direction of the organization, establish a direct line of communication to the Executive Director & Board of Directors as well as provide a leadership development opportunity. By engaging our Teen Chefs in leadership positions of the organization, we allow new energy and ideas to enhance our mission-focused programs, while developing future leaders in our community.
Food for Health High School Showdown
The Food for Health High School Showdown is a Teen Board of Directors led event that will raise funds for our organization and provide high school students with a safe, fun, and interactive event in this trying year. The event will start in March and run through May 1st. It will be a  friendly fundraising competition between local high schools to race against each other for a trophy and additional prizes. Members of each school will be encouraged to raise funds by finding family, friends and community members to sponsor their running, walking, etc.
Prizes
School will be competing for the Food for Health Cup, which will be displayed proudly at the winning school until the next annual competition. There will also be individual awards for students who are top contributors for their school, including treats made in our very own kitchen and gift cards from our sponsors. In addition, at the request of the Teen Board and to show his commitment to our efforts (as well as to have his skin in the game, no pun intended), The Executive Director, Zac Cesario, will get a tattoo of the winning school's logo provided they raise a minimum of $5,000.
Track your Miles
Hike for Health Event
Complete Event Guidelines
Our 2021-2022 Teen Board of Directors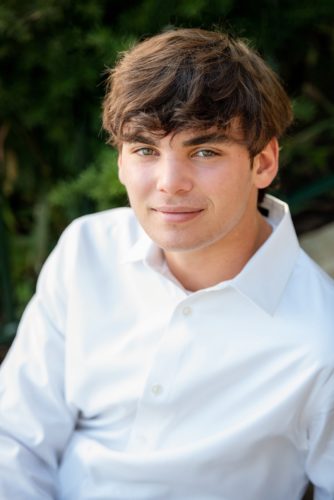 Sean has been a volunteer at FVFFH since the beginning of his Freshman year at St. Charles East. He enjoys both working in the kitchen, where he earned his Teen Chef's Apron in Spring 2020, and helping advance our mission at promotional and fundraising events. He greeted guests and sold raffle tickets at our annual Harvest Moon Dance multiple times and has been our teen representative at our Swedish Days promotional booth and at Blue Goose Supermarket. This fall Sean will be one of the senior leaders on the STCE Boys Varsity Golf Team. He is also a National Honor Society member and is involved in many other clubs. Sean plans to major in business in college. Hisfavorite dish that he has helped prepare at FVFFH is the sundried tomato pasta. As a Teen Board Member, he hopes to continue the great work of the past Teen Board Members (one of whom was his older brother, Ryan) to improve the teen experience and engagement at FVFHH.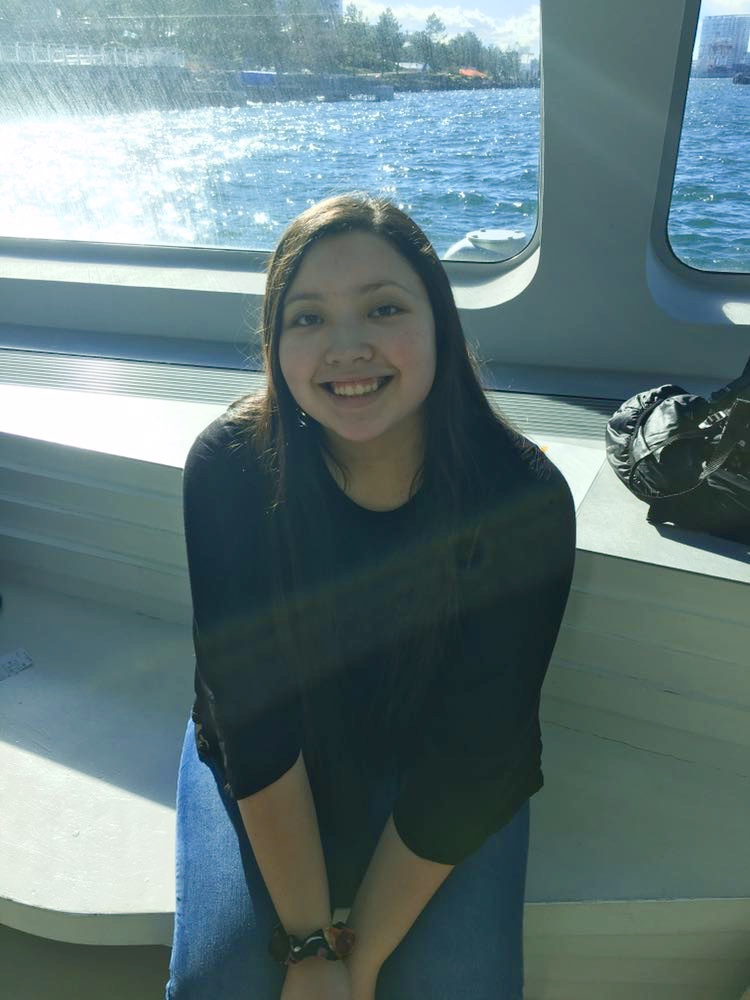 Haley Rodriguez - Vice President
My name is Haley Rodriguez and I am a junior (class of '22) at the Illinois Mathematics and Science Academy (IMSA). I started volunteering at Fox Valley Food for Health in 2018 and I have loved every moment! Outside of FVFFH, I am part of an organization called Operation CLIMB under Honor Flight Chicago and we are dedicated to helping honor and thank our veterans. I am also an ambassador for a group called Gender Equality Now as well as a member of Math Team and an extracurricular orchestra group called Strolling Strings. I also enjoy reading and spending time with my family and friends!! After high school, I plan on attending college on the pre- medicine track.
Isabella is a sophomore at St Charles North high school. She joined the kitchen in August 2020. She joined Fox Valley Food For Health because it includes her love of cooking, helping people, and giving back to the community. Outside of volunteer work, she plays volleyball and is a member of a competitive rowing team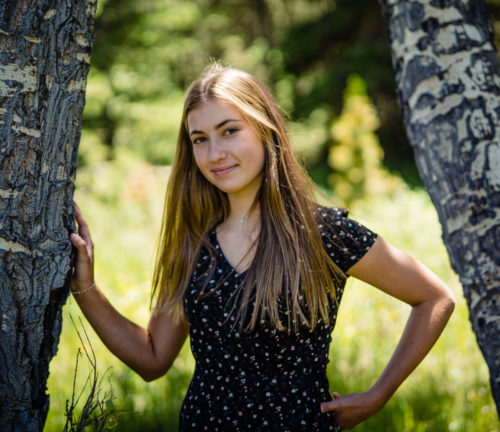 Natalie is a junior at St. Charles East High School. She joined Fox Valley Food for Health in the summer of 2019 and has enjoyed working in the kitchen, and participating in fundraising! Natalie loves being a part of Food for Health's mission to serve healthy, locally sourced fresh foods to those who need it most. She is a member of the STCE Volleyball team, Math Honor Society, and founder of STCE Women in Leadership Speaking Series. For fun, Natalie likes lake activities, skiing, hiking and playing volleyball. Her favorite recipe from the kitchen is the Pesto Pasta!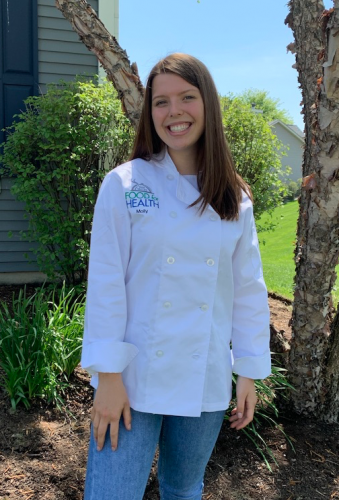 Molly Bronec is a senior at Saint Charles East.  She has been volunteering at FVFFH for four years.  She also works at Moveable Feast in Geneva and is planning on studying Food Science and Sustainable Food Systems at Johnson-Wales University.  Her favorite memory with FVFFH was making the cookbook and being able to make the recipes anytime.   
Apply for our 2021 - 2022 Teen Board of Directors
Applications are open! We have modified our application to better prepare the incoming Teen Board of Directors. Applications will now be accepted until March 30th and the selection process will being in April. Once selected, the incoming Teen Board will shadow the outgoing Teen Board for 2 months, and actively meet over the summer months. 
Who are we looking for?
FVFFH Teen Board Members should:
Have participated in our Teen Chef program for at least 12 weeks.
Be actively working in the kitchen for majority of their term.
Be passionate and dedicated to our mission and vision.
Believes that proper nutrition supports overall wellness in our community and healing to those with a health crisis.
Be comfortable communicating on behalf of the other Teen Chefs to the ED & Board of Directors.
What does a Teen Board Member do?
Commit to at least 1 term (1 year starting in April 2021 – June 2022)
Act as a liaison between the teens in FVFFH programs and the ED and Board of Directors.
Work alongside the other Teen Board members to enhance and improve FVFFH operations and support a welcoming and fun atmosphere.
Commit to attending 1 Teen Board Meeting each month (or every other month) and attend 1-2 board meetings every term.
Plan and lead a Teen Board Fundraising event each year.
Assist during at least 1 community outreach or fundraising event each term
Commit at least 20 volunteer hours per year, additional to regular kitchen/garden volunteering shifts.
Teen Board Expectations
Be a teen leader and role model within FVFFH programs
Be accepting and welcoming of all new teen and adult volunteers
Respect all volunteers, staff and board members
Be open to hearing feedback from other teens in the programs and communicate them accordingly
Have an open mind to other teen volunteer & Teen Board Members ideas
Be comfortable sharing your opinion
Be timely and attentive at Teen Board Meetings

If you cannot attend a meeting, you must contact the Teen Board Staff Liaison 24 hours in advance

Be responsive and follow communication guidelines including:

Responding to emails (or other decided upon communication format) within 48 hours of receiving the message
Communicate directly with the Teen Board Staff Liaison
Communicate respectfully and honestly

Be good stewards of FVFFH in the community and in your life including at school, on social media and in your day to day activities