Chris May, Executive Director
Chris May is an MBA with 18+ years of successful sales and marketing experience.  He began his career in 1995 for Husqvarna before joining Hilti Corporation in 2009.   Chris built a strong reputation within a niche market in the construction/infrastructure industry. Chris left his for-profit career in 2012, to pursue a growing desire to help non-profit organizations in need of business operations expertise.   This journey began in DuPage County, but continued in assignments in Midtown Manhattan, and Colorado Springs.  His expertise is in operations and development.  Paramount to his career shift was the loss of his first wife (Rebecca) to melanoma cancer in 2005.  After that battle, Chris's love and care for people became a primary passion.  His heart for coming alongside staff, and guiding a diverse group of people toward a shared mission, is what drives him.  A native of Princeton Illinois, he has been married to Heidi, his best friend, for the last 16 years.  Chris and Heidi have three children, Kylie (18), Graham (14), and Rowen (13); they live in Oswego, Illinois.
Molly Evans, Executive Chef and Teen Development Coordinator
Molly started her culinary adventures at a young age learning from her Mother and Grandmother. To this day, some of her fondest memories are cooking with those she loves at their family cottage in Michigan. Molly has a business degree from Indiana University and spent several years in consulting before pursuing a culinary career. She then obtained a culinary degree from Kendall College in Chicago and began her own personal chef business. From formal dinner parties, to corporate lunches, kids cooking classes, and home meal services, she has years of experience in feeding others healthy and nourishing meals. She strongly believes in the power of food to create and maintain good health and is excited to bring this experience to Fox Valley Food For Health. When not cooking, Molly loves to run, do yoga, and read about food and cooking. She lives in St. Charles with her husband and three children, where they all spend a lot of time in the kitchen.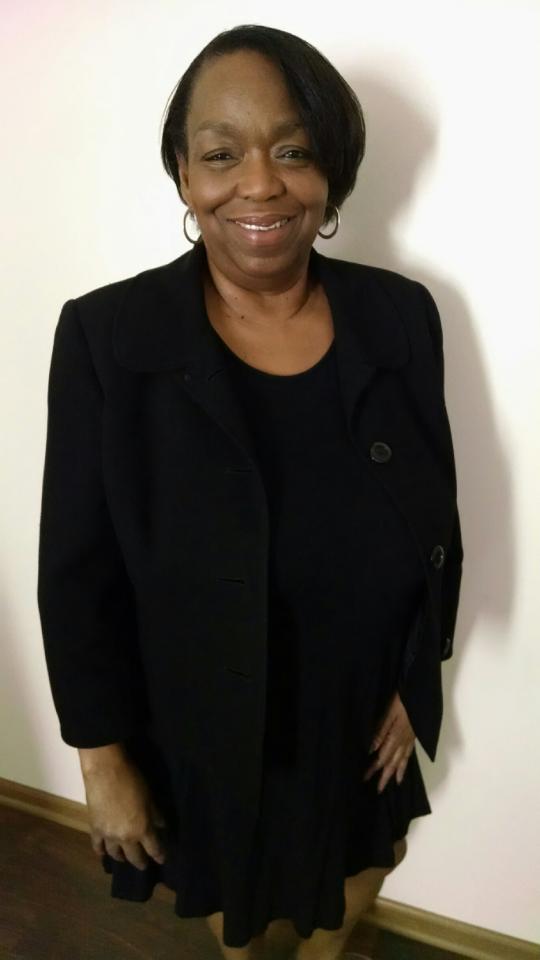 LaVerne E. Mathews, Director of Development
LaVerne is a non-profit professional with over 20 years of experience in philanthropy and fund development. LaVerne has worked with many Chicago area non-profit organizations specializing in healthcare, civic engagement, and education. Past positions include: Director of Special Events – Holy Trinity High School, Special Events/Corporate Relations Officer – La Rabida Children's Hospital, Director of Development – Chicago Voyagers, Director of Development – Constitutional Rights Foundation Chicago (CRFC) and Director of Development – Civic Leadership Foundation (CLF). Prior to her interest in non-profit management, LaVerne completed a successful career in corporate America working for companies such as Illinois Bell /Ameritech and General Electric (GE).  As a volunteer, she has donated her time and expertise to a variety of organizations and has served as Fund Development Advisor for Illinois District 21 Parent Teacher Association (PTA), Vice Chair of Marketing for Boy Scouts of America – Greater Southside District. LaVerne holds a Bachelor of Science in Business Management (BSBM) from Olivet Nazarene University and a Master of Business Administration (MBA) with a concentration in Marketing from Keller Graduate School of Management. LaVerne and her husband Anthony currently reside in Naperville, Illinois.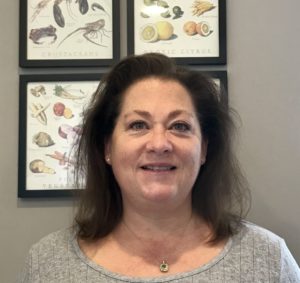 Laraine DeSoto, Associate Chef & Procurement Coordinator
Food and cooking have always played a significant role in Laraine's life.  She first learned the basics and many family recipes from her Grandma and Mom, and have continued to pass those along to her own children.  Food is such large part of family memories and something that can bring you back to a certain place and time.  Laraine's first job was for a family friend who did catering of large events. She was 12 years old, did service and clean up, and loved every minute of it. She went on to get her Bachelor of Science degree in Nutrition/Food Service Management from Iowa State University and worked at hospitals in the Chicago area.  When she lost her Mom to cancer, she shifted gears to give back in some way to the hospice program that cared for her.  Laraine worked in hospice triage and was a Hospice Admissions Coordinator at two hospice programs in the suburbs.  Fox Valley Food for Health melds together her two life passions into one place: making nutritious food for clients who are facing a health crisis.  Because Laraine strives to cook fresh, nutritious meals for her own family on a daily basis, the kitchen is where you will find her in my down time.  She loves spending time with her husband and 14 year old son (she also has a 26 year old daughter who lives in NJ and works in NYC) –  and hanging out with close friends, traveling, listening to music, attending the theater and enjoying life.
Carrie Barley, Volunteer and Marketing Coordinator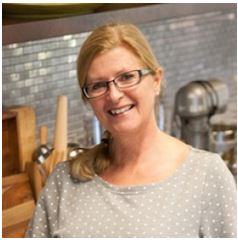 Wendy Kraska, Client Care Coordinator
All of us face tragedy or sickness along the way, and yet, sometimes we just don't know exactly how to respond or what to do. Wendy Kraska has been a part of our management since 2014 at Fox Valley Food for Health, and embodies that spirit of empathy and kindness, along with the understanding of what to do. Wendy's experience in Community Nursing and Hospice care has allowed her to thrive in her role as Client Care Manager, working in the community, connecting with local resources and providing support to clients and their families. Wendy is passionate about nutrition supporting more than the physical being. While difficult to measure, she feels nutrition also holistically supports the psycho-social and emotional needs of the family. Wendy believes those living with a health crisis and their families should have access to healthy, nutrient dense meals, nutritional education and support. Wendy enjoys working with the wonderful Fox Valley Food for Health volunteers in the garden, kitchen and as well as delivering nutritious client meals.  Being a part of the Fox Valley Food for Health team embodies all that she loves… compassion, nature and sustainability. She makes a difference at Fox Valley Food for Health.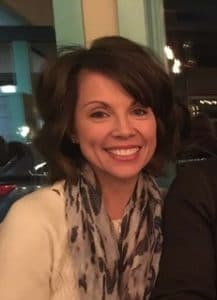 Cynthia Victor, Client Care Coordinator
Cynthia Victor has long believed in healthy eating and exercise as a means of preventive health. She has had many "healthy" careers and considers herself a lifelong student and advocate of a healthy lifestyle. She was initially drawn into Osteopathic Medicine as a Family Practitioner so she could teach her patients about how to prevent illness and disease. She then decided to expand her knowledge to community-based populations by getting a degree in Public Health and Health Promotion from Northern Illinois University. This led to an opportunity to help elementary schools across Illinois to create healthier learning and nutrition environments. When her own twin daughters entered middle school she took a break to raise them, while working towards a Holistic Nutrition Degree. In 2016, She began volunteering with FVFFH as a mentor chef in the Caring Cooks program.  As a self taught chef, it has been a pleasure teaching others basic cooking skills and a healthier way to eat. When the opportunity to join the FVFFH team as a Client Care Associate came up, it was a natural fit for all of her passions, as well as, her desire to give back to her community. When she is not volunteering at FVFFH you can find her cooking, working in her yard, reading books, and getting active with her family and two dogs!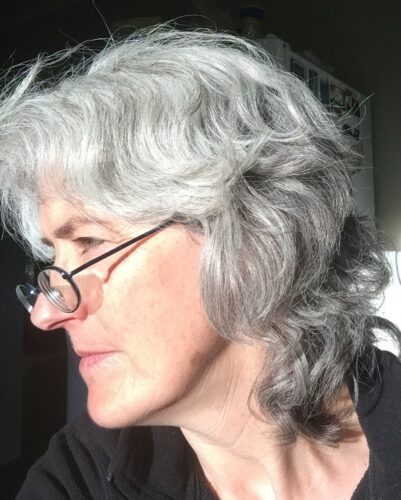 Tracy Noel, Garden Coordinator
Tracy is a native Chicagoan returned to her mid-west 'roots' after 20 years. She has traveled extensively, with passionate interest in native cultures and ecology. In 1988 Tracy received a Bachelors of Science degree in biology from Northland College in the north woods of Wisconsin. Since that time, she's tried her hand at many challenges and occupations including tree-planting, cleaning up after the EXXON/Valdez oil spill, sustainable agriculture research, for-profit and subsistence farming in numerous regions, landscaping, catering, teaching, tour guiding, fisheries research, and public speaking. While living for 14 years in Oregon, she directed a small non-profit organization and a Youth Garden Project, educating about and advocating for healthy food production, food equality, and preservation of natural resources. Meanwhile, she helped to develop a vibrant movement to support healthy and just local food production for local consumption. After moving back to Illinois, she honed her passion and skills as farmer/trainer for a non-profit training program that helps people rebuild their lives through food production. Most recently, she has been teaching college vocational horticulture to individuals in State custody.
A skilled boater, Tracy likes to experience new places "from the water". She gets most excited about sharing good food, spending time with family, hot summers, cold winters, sunshine, and lightning bugs. And she is most proud when people call her farmer.